A recent trend in Warehousing Industry – Warehouse robotics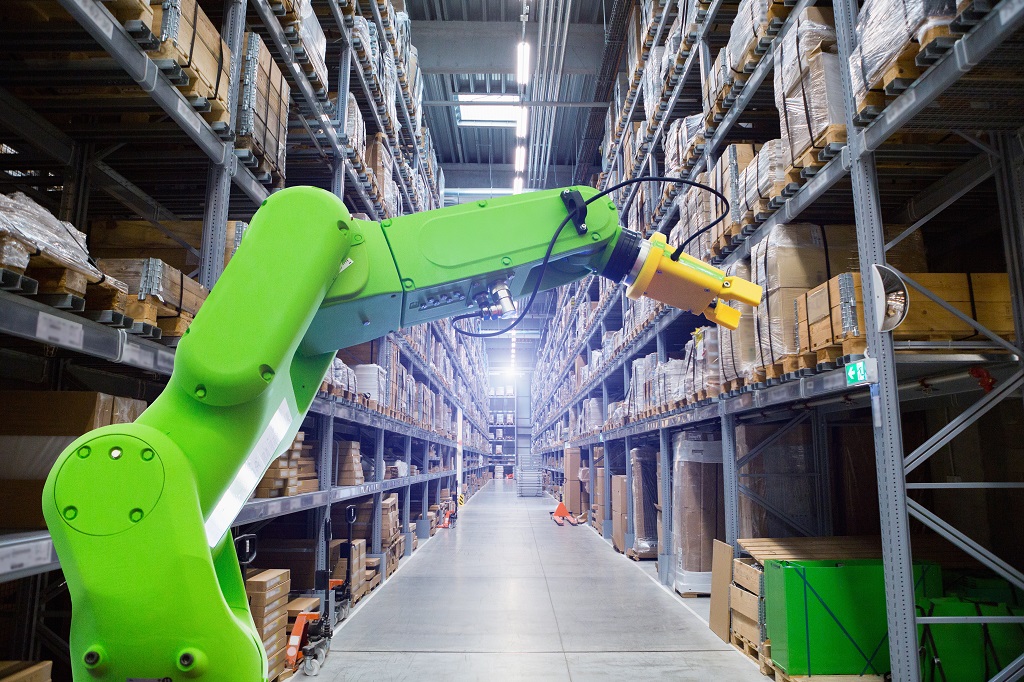 Role Of Cobots In Warehousing Industry
In the present fast-paced technological scenario, there are some smart items that we depend on every day. It is hard to find a person who does not use a smartphone or have a phone at arm's reach most times. The smart homes are the next technological advancement which is slowly revolutionizing the industry. The central units control cooling and heating, security, lights, and several other features. It is increasingly becoming common in the present technological world.
When we apply the word- smart to industries or warehouse, it can be referred to as smart warehouse. It is designed to function in such a way with high productivity by incorporating automation, best practices and various other technologies to make sure it performs at the best level.
Smart warehouses perform their operations in the form of interconnected processes, resources and operations, each deserving critical examination and attention to promote efficiency. Moreover, it functions with the goal of reducing cost and time to perform. It is also important to know that the tasks completed within each process have both challenges and opportunities.
Smart Warehouse Approach- Cobots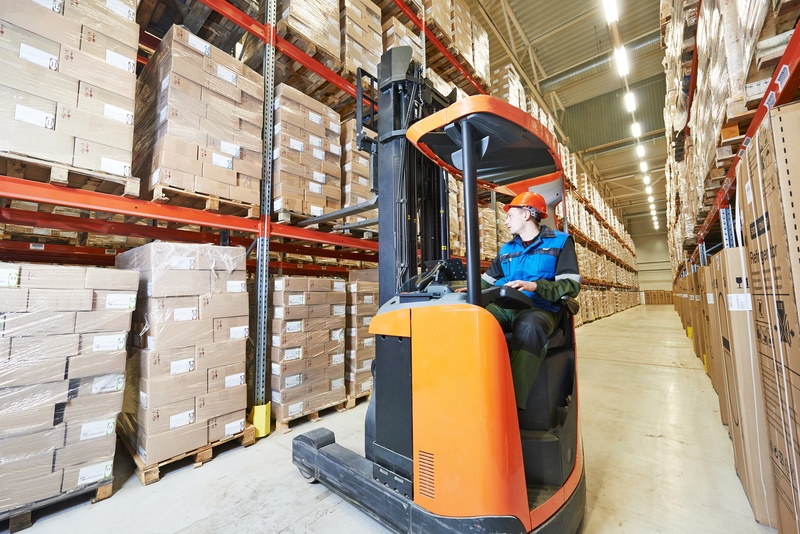 If you want to make sure that your warehouse is smart enough, then you need to focus on a variety of areas. You need to keep on focusing to make it function equal to the smart or fine-tuned machine. Some of the important areas you need to focus on are as follows:
Flexibility
Automation
Real-time connection
One of the most important factors is process automation. Cobots present in smart warehouses functions to reduce input and manual labor as much as possible. It also helps in reducing manpower requirements and expenses. The process automation increase speed and shipping accuracy when the data has been inputted.
How Cobots Are Employed In The Warehouse?
Cobots is one of the buzziest words that is popularly heard in the distribution center, supply chain management and warehouse for the last few years.
Warehouse automation technologies promise to completely transform the way in which material handling and order fulfillment function in industry. Cobots play an important part in that shift. It will continue to perform well as equipment become more complex. Check out the essential usage of cobots in warehouse system.
Some of the common challenges addressed in the operations are as follows:
Changing order profiles
Rising employment wages and expenses
Changing order profiles
Reduced Labour availability
And more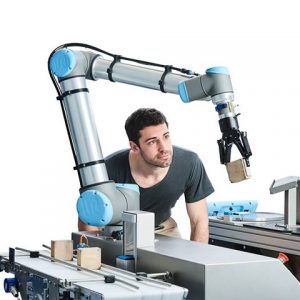 It is because of these reasons cobots have been employed in the warehouses. There is still some confusion regarding the word cobot. Most people wonder how it plays an important part in order fulfillment and warehouse management.
When people come across the word- cobot they think that it is extremely advanced machines somewhat equal to the humanoid bot that is developed in Japan.
The term cobot encompasses especially several words – materials handling, order fulfillment, supply chain logistics, and distribution. There are different kinds of cobots and each fall within this broad term.
We have mentioned some common kinds of warehouse cobots you can easily see in the operation. It includes:
Articulated robotic arms
AMRs (autonomous mobile robots)
AGCs (automated guided carts)
AGVs (automated guided vehicles)
G2P (goods-to-person technology)
RS/AS (retrieval systems and automated storage)
Articulated robotic arms remain as the best evidence of robotic technology. It has infused in the manufacturing and distribution fields. The tools are mostly multi-jointed limbs which are used to turn, move, lift and also manipulate various kinds of goods in the distribution center or warehouse.
The articulated robotic arms are used in various kinds of functions in the operation including picking or packing, shipping, production and receiving or storage. It is used to palletize large goods in an efficient cube. There are also small articulated robotic arms for performing packing and picking duties.
Cobots or robots play an important part in reducing the effect of labor shortage and labor expenses. It depends on the operation. The impact will be seen in everything from storage, receiving, packing, sortation and picking. As there are various kinds of cobot, it is sure you can easily utilize at least one type to perform your activities.
The type of robot that is required for your business mostly depends upon your industry specifications and business specifications. By approaching or getting help from skilled systems integrator, you can find out which robot makes solutions and how it is important for your business.