Optimise your warehousing operations with warehouse management solutions

Improve your competitive advantage
By executing a warehouse management system your organisation gets the advantage of minimised labour expenses, increased inventory accuracy, better customer service and responsiveness and improved flexibility. With the ability to manage inventory in real-time warehouse management system has the ability to provide data like the most recent order, receipt for shipment. You can be on top of any movement that happens in and out of the warehouse.
Now there are solutions available on apps so that tracking can happen anywhere in the world.
The benefits of using a warehouse management system
Lead time can be minimised by keeping a tight check on inventory movement and by increasing the reliability of the records available. This ensures that you need not depend on your safety stock, so that inventory turnover is improved and your working capital is managed better.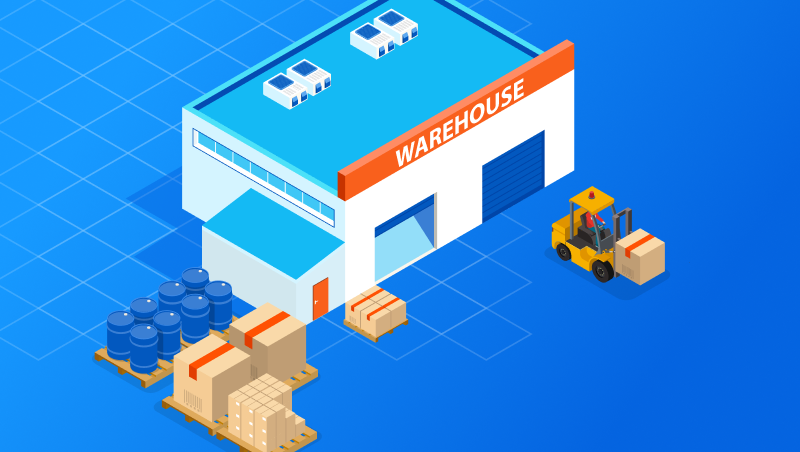 Warehouse space also should be effectively utilised so that it is easy for the warehouse management system to allocate places for products in connection with areas related to receiving, packing and then shipping. Warehouse management system helps reduce paperwork and ensures there is perfect flow of information along with the inventory. In fact now all the information, which was once maintained in paper and hard copies, can now be used as soft copies.
When the processes get optimised right from inflow of the product to its outflow, predictability of item availability and delivery dates gets enhanced by way of which customers are also very happy.
When the processes in a warehouse are optimised seamlessly labour productivity also increases with reduction in overall cost. There is increased transparency in the overall operations too.
How do you select the right warehouse management system
It is important to have a basic understanding of the kind of business, distribution and customer requirements. You can also check with your peers who have been in a similar space and understand what works best for them. It is good to have as much information as possible so that it benefits your business.